Chronology
Russia President V.V. Putin signs the new revision of Russia's National Security Concept.
17.01.2000
A U.S. B-52 bomber crashes in Spain with four thermonuclear bombs on board. Two of the bombs are damaged, resulting in the contamination of two hectares of soil.
17.01.1966
The Council of Ministers of the USSR makes the decision to assist socialist countries in research in the field of peaceful uses of atomic energy.
17.01.1955
PIR PRESS NEWS
16.01.2018
"Two centuries ago – even if it was for a while – here, on the island of Kauai, the Russian flag was fluttered. The island was referred by the King Kaumualii of Kauai to the possession of the Russian Empire forevermore. The Elizabeth fortress on Kauai still represents this remarkable historical event. Today, looking at the already distant past, Russians and Hawaiians are thinking about preservation the common cultural-historical heritage",  –  Dr. Vladimir A. Orlov, PIR Center Founder & Special Advisor, professor of MGIMO, Head of  the Center for Global Trends & International Organizations of the Diplomatic Academy of Ministry of Foreign Affairs of Russia.
16.01.2018
 «Later, when these young people occupy responsible positions, the experience of this team work will push them to think bigger and make smarter decisions in the interests of international security», – Inga Yumasheva, the Deputy of the State Duma.
26.12.2017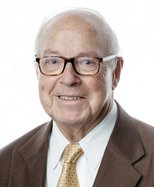 «The two greatest threats that I see to our civilization are Global warming that poses the risk of a slow suicide, and Nuclear war that poses the risk of a quick suicide. It falls on new generation to reduce the risk of war and to spare the world from spending some 1.700 billion dollars annually for military purposes», — Hans Blix, IAEA Director General (1981-1997)
Sponsorship & Advertising
The Security Index is one of the leading Russian analytical magazines. It covers a broad range of global security-related issues including nonproliferation of WMD, nuclear energy, cyber security and Internet governance. These matters are examined in the broader context of the global transformation that takes place in the world today.
The Security Index is published quarterly in electronic and print versions. It has a wide readership in Russia and abroad that includes leading experts in different fields of international relations, the decision-making and business community, academia, NGOs, young researches and journalists.   
Over the twenty years of its history the Security Index has gained a reputation of an unbiased and professional media outlet that serves as a platform for dialogue and discussion between leading Russian and foreign experts and high-ranking officials and focuses on the most relevant topics of the international agenda as well as on the emerging issues and trends.
For many years the Security Index has been successfully cooperating with Russian and foreign advertisers. By placing your advertising in our journal you can effectively promote your company and appeal directly to your target audience. We invite all interested parties to cooperate and co-sponsor the Security Index.
For questions regarding advertising in the Security Index Journal you can contact the Editor-in-Chief Olga Mostinskaya  by telephone +7 (495) 987 19 15 or by e-mail mostinskaya at pircenter.org