Chronology
Russia President V.V. Putin signs the new revision of Russia's National Security Concept.
17.01.2000
A U.S. B-52 bomber crashes in Spain with four thermonuclear bombs on board. Two of the bombs are damaged, resulting in the contamination of two hectares of soil.
17.01.1966
The Council of Ministers of the USSR makes the decision to assist socialist countries in research in the field of peaceful uses of atomic energy.
17.01.1955
PIR PRESS NEWS
16.01.2018
"Two centuries ago – even if it was for a while – here, on the island of Kauai, the Russian flag was fluttered. The island was referred by the King Kaumualii of Kauai to the possession of the Russian Empire forevermore. The Elizabeth fortress on Kauai still represents this remarkable historical event. Today, looking at the already distant past, Russians and Hawaiians are thinking about preservation the common cultural-historical heritage",  –  Dr. Vladimir A. Orlov, PIR Center Founder & Special Advisor, professor of MGIMO, Head of  the Center for Global Trends & International Organizations of the Diplomatic Academy of Ministry of Foreign Affairs of Russia.
16.01.2018
 «Later, when these young people occupy responsible positions, the experience of this team work will push them to think bigger and make smarter decisions in the interests of international security», – Inga Yumasheva, the Deputy of the State Duma.
26.12.2017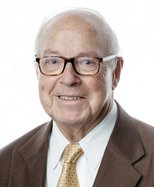 «The two greatest threats that I see to our civilization are Global warming that poses the risk of a slow suicide, and Nuclear war that poses the risk of a quick suicide. It falls on new generation to reduce the risk of war and to spare the world from spending some 1.700 billion dollars annually for military purposes», — Hans Blix, IAEA Director General (1981-1997)
PIR Center Projects in 2017
1.  "Russia and Nuclear Nonproliferation" Program
1.1 The Future of the NPT: Shaping Russia's Position
1.2 Iranian Nuclear Program: Russia's  Interests
1.3 Russia's Role in the Process of Establishing the WMDFZ and Development of Peaceful Nuclear Energy in the Middle East
1.4 Nuclear Security in the World – Assessment and Recommendations 
1.5 Yaderny Kontrol e-newsletter
---
2. Security Index
2.1 Security Index Journal (Russian Edition)

2.2 Security Index Journal (Global Edition)
---
3. Education and Training Program
3.1 CIS Training Center on International Security

3.2 International School on Global Security

3.3 Development of International MA Program «WMD Nonproliferation»

3.4 Internship Program in PIR Center
3.5 Textbook "Nuclear Nonproliferation"

3.6 PIR Center Alumni
3.7 Midweek Brainstorming Sessions
3.8 Cooperation with Universities

3.9 Nuclear Nonproliferation Distance Learning
---
4. Information Projects
4.1 International Security Index iSi
4.2 PIR Center Website: www.pircenter.org
4.3 PIR Press News
4.4 Dialogue with Mass Media on Foreign and Defence Policy, Global and Regional Security
4.5 PIR Center Library and Data Base Who is Who in Global Security

4.6 PIRogue – The Information Bulletin of the PIR Center

---
5. "Global Internet Governance and International Information Security" Program
5.1 Cyber Threats to Nuclear Infrastructure & Strengthening Cyber Security of Nuclear Facilities: Agenda for International Cooperation
5.2 Transforming Architecture of Global Internet Governance: The Role and Interests of Russian Internet Community
5.3 Global Identification in the Internet: National and International Security Issues

5.4 The CyberPulse: PIR Center's Quarterly E-Journal on the issues of information security and global internet governance

---
6. "Regional Security: Russia's Tasks and Interests" Program
6.1 International Conference  «Russia and the World Facing New Dimensions of International Security»
6.2 Transformation of Military and Nonmilitary Challenges and Threats to Russian Security in Land, Outer-Space and Cyber Space – Mid-term Assessment from 2015) 
6.3 Information and Analytical Support of the International Military and Technical Cooperation
---
7. "Regional Security: Russia's Tasks and Interests" Program
7.1 Toward New Agenda of International Cooperation
7.2 Prospects for Russia-ASEAN Cooperation in Strategic Areas
7.3 Security in Central Asia and Russia
7.4 The Potential of BRICS in Solution of Global Security Problems
---
8. Cooperation with Trialogue International Club and Centre russe d'études politiques
8.1 Trialogue International Club
8.2 Russia Confidential Newsletter
8.3 Development of the Centre russe d'études politiques program in Maison de la Paix