Chronology
Russia President V.V. Putin signs the new revision of Russia's National Security Concept.
17.01.2000
A U.S. B-52 bomber crashes in Spain with four thermonuclear bombs on board. Two of the bombs are damaged, resulting in the contamination of two hectares of soil.
17.01.1966
The Council of Ministers of the USSR makes the decision to assist socialist countries in research in the field of peaceful uses of atomic energy.
17.01.1955
PIR PRESS NEWS
16.01.2018
"Two centuries ago – even if it was for a while – here, on the island of Kauai, the Russian flag was fluttered. The island was referred by the King Kaumualii of Kauai to the possession of the Russian Empire forevermore. The Elizabeth fortress on Kauai still represents this remarkable historical event. Today, looking at the already distant past, Russians and Hawaiians are thinking about preservation the common cultural-historical heritage",  –  Dr. Vladimir A. Orlov, PIR Center Founder & Special Advisor, professor of MGIMO, Head of  the Center for Global Trends & International Organizations of the Diplomatic Academy of Ministry of Foreign Affairs of Russia.
16.01.2018
 «Later, when these young people occupy responsible positions, the experience of this team work will push them to think bigger and make smarter decisions in the interests of international security», – Inga Yumasheva, the Deputy of the State Duma.
26.12.2017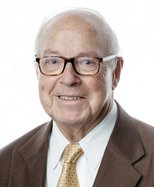 «The two greatest threats that I see to our civilization are Global warming that poses the risk of a slow suicide, and Nuclear war that poses the risk of a quick suicide. It falls on new generation to reduce the risk of war and to spare the world from spending some 1.700 billion dollars annually for military purposes», — Hans Blix, IAEA Director General (1981-1997)
Landmark 100th issue of Security Index Journal
In the spring of 2012 PIR Center reached a major milestone, the 100th issue of the Security Index journal was published. We tried to make the event memorable for our Russian and international readers as well.
To mark the occasion, we held three scientific and practical seminars, in Moscow, Geneva and Vienna, to present the 100th issue to a select Russian and international audience. We have discussed topical issues of nuclear nonproliferation, disarmament and nuclear security. The 100th issue was also be presented to delegates of the Preparatory Committee of the 2012 NPT Review Conference and other key international forums.
We have decided that the 100th issue will largely focus on the road the Security Index – and its predecessor, the Yaderny Kontrol – have travelled over the past nearly 20 years in studying issues of nonproliferation, nuclear arms control and nuclear security. Going back to our traditional roots in the 100th issue, we also look into the future, discussing key issues of the nuclear nonproliferation agenda for the 21st century.
1. 100th issue of Security Index Journal presentation, April 19, 2012, Moscow. Rossia24 TV Channel.
2. 100th issue of Security Index Journal - how we got here (the movie).
3. Ambassador of Sri Lanka to France and member of PIR Center's International Expert Group Dayan Jayatilleka expressed his congratulations with publishing the landmark 100th issue of Security Index
Moscow presentation (photo galery)
Geneva presentation (photo galery)
Vienna presentation (photo galery)